About Feon
We are a Finnish steel service company that provides services for machine and equipment manufacturers, steel and metal construction professionals and retailers. Feon employs a staff of more than 200 people working in various positions, such as sales, sourcing, production and management.
Our headquarters is located in the Vallila district of Helsinki, but you can find our steel service centres and warehouses all around Finland: we are in Hattula, Uusikaupunki, Forssa and Akaa. Our annual turnover is approximately EUR 190 million.
Why you should work with us
We value our employees' well-being
We want to be a forerunner in the steel industry in every way – including as an employer. At Feon, you will get to be a part of a flexible and accessible organisation with a positive approach towards development. We have invested in modern production equipment, tools and systems. Our steel service centres are the most modern in Finland with high occupational safety.
We care for our employees by offering them comprehensive occupational health services, among other things. We believe that Feon's wellbeing is dependent on that of our employees.
Feon as a company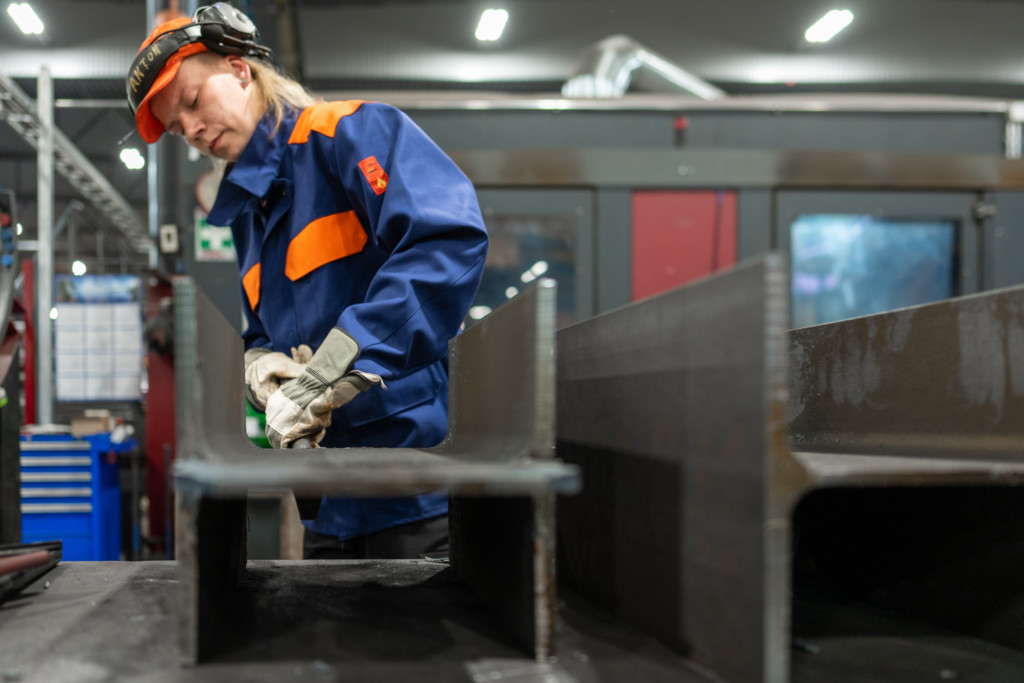 Working at Feon in production
If your interest lies in steel, working with us in production is a great way to grow as a professional. We offer great opportunities for career progression from production to management tasks – we are a big company with big possibilities. The working spaces and equipment in our steel service centres are clean and modern. Occupational safety at Feon is already at a high level, and we are constantly working to raise that level even higher.
You can find our production facilities at our steel service centre in Hattula, that specialises in long steel products. Other locations include our centres in Uusikaupunki and Akaa, that specialise in the pretreatment and storage of sheets and plates, and our aluminum warehouse in Forssa.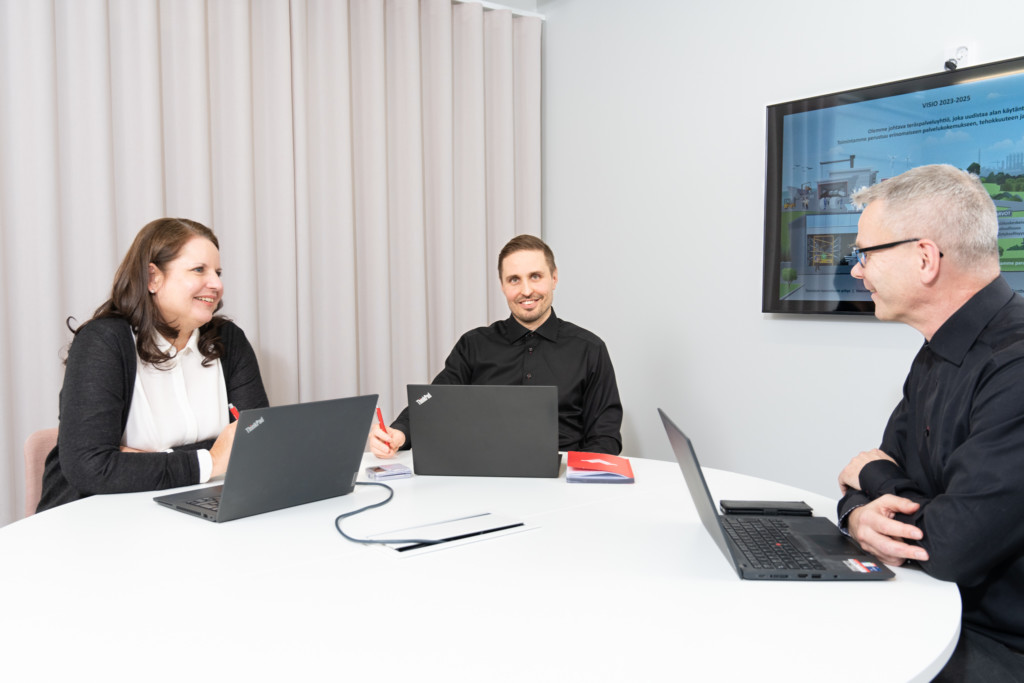 Working at Feon in an office
Would you like to be a part of an evolving organisation? We offer flexible working methods and modern spaces and tools. Our employees are given diverse tasks and opportunities for career progression. Work here is straightforward thanks to our low hierarchy. At Feon, you have the responsibility and freedom of planning your own work.
Our employees work all over Finland at Feon's various offices. Our headquarters is located inside a newly-renovated office building in the Vallila district of Helsinki with good transport connections.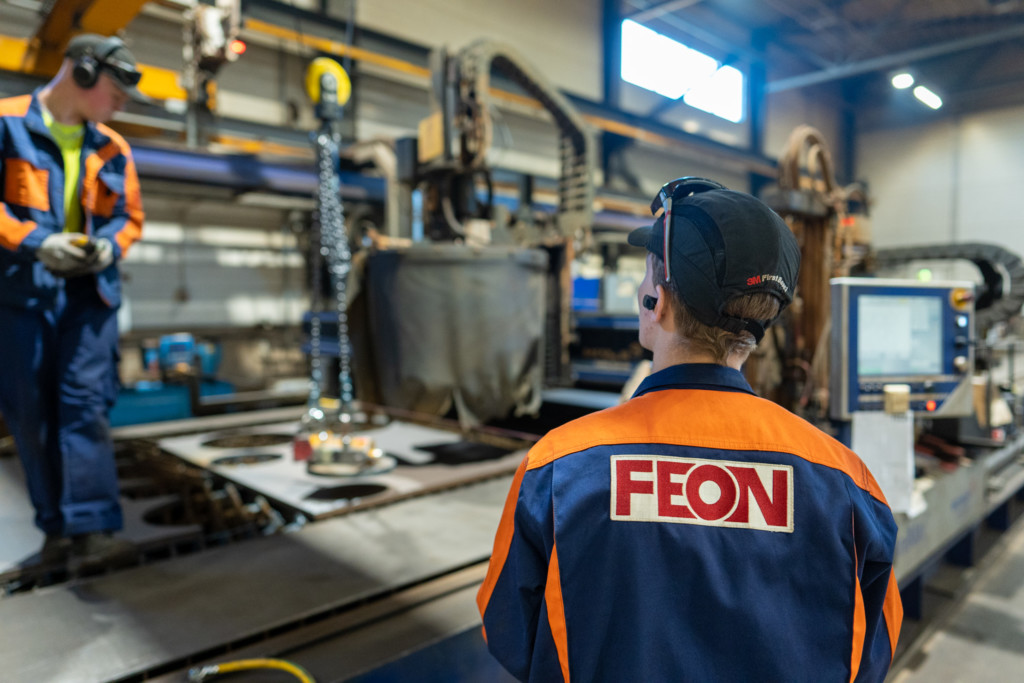 Is your future at Feon?
At Feon, we always have room for new broadminded employees who are ready to learn. You will fit right in if you see yourself as a self-motivated and responsible employee who wants to be a part of the steel industry's evolution.
In recent years, our company has grown and developed by leaps and bounds. Our pace has been fast, and we hope that all of our future employees are confident and have a positive attitude towards change – as well as being genuine, sincere and open-minded. Join us on our journey!
Open application
You can send us an open application and your resume via e-mail.